Build Healthy Muscle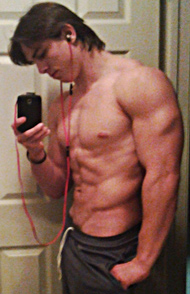 Muscle is denser than fat, it is also harder to put quality muscle on than it is to loose fat. Did you know that too much protein will burn muscle? If your body is dehydrated and has an unbalance of correct complex carbohydrates, fats and protein, it will burn muscle and store fat - you will attain a big bulky look with no ripped or lean muscle structure. Whether you are trying to slim down, have a lean toned look or get into body building, it all starts by 80% nutrition and 20% exercise. By working with your body's natural ability to burn fat, gain muscle and gain the results with a correct eating course of action - your body will respond.
Click Here To Read More!