HOLISTIC DETOX "RAW" RETREATE
Whether you want FAT Loss, MUSCLE Gain, WELLNESS or downtime for SURGERY RECOVERY, Your Body Code (TM) offers it all. With three locations Palm Springs, Palm Desert and Lake Arrowhead; we work with all budgets to hit everyone's needs and lifestyle.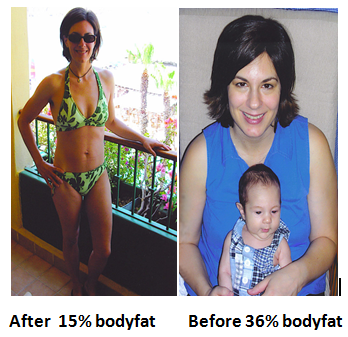 We offer three different types of retreats:
INTENSIVE WELLNESS & FATLOSS: for those who are starting, in the process, or at the end of working with a condition/disease or frustrated with not being able to shed your unwanted weight. This retreat deals with any type of Cancer, Parkinson's, auto immune diseases such as fibromyalgia, chronic fatigue, lupus & candidiasis, diabetes, heart disease, all types of digestive issues, arthritis and the list goes on. It is also an intensive cleanse to start the body out right for losing Fat & gaining Muscle.
This retreat will start out with a pre-prep week prior to arriving. You will arrive on a Thursday by 12 noon where you will get settled and have an orientation and introduction to your personalized plan for your 5 day visit. A Wonderful Raw food and live juice diet that is prepared by our gourmet raw food chef and supervised by a holistic doctor/nutritionist to make it fit your individual needs. We will have cooking classes, nutrition classes, yoga with meditation each morning, reflexology, massage, walks, spiritual NLP/NPR healing classes, emotional release and breaking of unwanted habit classes - these type of treatments are like six months of therapy in a session, personalized nutrition, body fat testing and more. In addition we will also be offering 3 hyperbaric chamber treatments, which offer a high level of oxygen therapy treatment to intensify you're healing & fat loss.
This is an intensive week, yet designed with a stress free, calm and relaxing environment. This retreat is about healing and being pampered, allowing your body and your mind to change all while learning a new way of life. Since this plan is personally designed for you, not only will you receive a full analysis workup on the nutrients you are lacking in and have excess in, but after your retreat which ends on a Monday at 3pm, you will also receive a 4 week follow up with menus, emotional and nutrition counseling to assure you stay on track with your new mind and body.
A personal pack of body products is provided to assure you also detox externally, so no toxins enter your largest organ - your skin. All you will need to bring is a toothbrush, hairbrush and your cloths.
| | |
| --- | --- |
| | Shannon (left with her husband) was diagnosed with adrenal Cancer in 2001, after trying Chemotherapy and radiation treatments which did not work, the cancer then additionally spread to her thyroid and right breast. She decided to do a completely holistic approach to healing on Your Body Code plan. Shannon still remains cancer free. |
| | |
| --- | --- |
| Annette (right) was diagnosed with stage 4 breast cancer in May 2008. She also suffered from type 2 Diabetes and Glaucoma. Annette chose to do no chemotherapy or radiation, by working with a completely holistic diet on Your Body Code plan, Annette still remains cancer free. | |
Annette's & Shannon's story and other successes are on our website www.yourbodycode.com and in our book "Your Body Code" (TM)
FAT LOSS/ ENERY AND PREVENTION: for those who don't have the time but want to detox and start a program on the right track- our 3 day intensive retreat will do the trick. You will receive a Personalized Analysis to allow you to see the nutrients you are lacking in and have excess in. You will receive a menu plan with shopping list to continue your fat loss and prevention program that you will follow for two weeks. Body Fat testing is done before and after with an additional follow up visit. Prior to coming up you will receive a protocol to prepare you for starting your detox. You will arrive on a Friday between 1pm & 5pm where you will get settled, have dinner and receive an orientation. Our gourmet raw food chef will provide raw foods and live juices for your stay according to your individual needs. A cooking class will be provided during your stay so you can continue what you have learned at home. You will receive a personal spiritual healing/emotional release with breaking of habits class - which is like six months of therapy in a session. Yoga and walks will be available each day, reflexology treatment with massage and nutrition class. Your detox will end on Sunday evening at 5pm. Cleanse your body, get away, relax, get motivated and start a plan that will work - no gimmicks, just education and correct foods for you the individual.
AFTER SURGERY DOWNTIME AND HEALING: Any surgery can be emotional and stressful on our bodies but especially plastic surgery because it is elective usually and there is much emotion tied to this. Healing for best results requires being out of our every day stress and environment.
Prior to your visit, you will have a protocol to follow before and after your surgery. You will arrive on Thursday between 12 noon and 5pm and ending your visit on Monday between 3pm & 5pm. We will have available on staff 24 hours a P.A. with a supervising physician in case of any complication with your condition. A holistic doctor/nutritionist will supervise all meals to assure correct foods according to your individual needs which will assure your body heals correctly and quickly - we are what we eat. You will also receive hyperbaric treatments each day which is a high level of oxygen to assure a faster recovery time with regeneration to our cells.
This 5-day retreat is about relaxation and down time. You will receive a reflexology treatment specializing in helping the body let go of fluids, breathing and emotional healing techniques, nutritional information, hyperbaric treatments, eating well and being pampered. Our clients experience no to little bruising and half the down time. Energy will increase and your skin will look wonderful. At the end of your retreat you will also have a 2 week follow up to assure best maintenance.
YOUR BODY CODE (TM) is owned by Dr. Amanda Beckner Ph.D. Dr. Beckner has been helping thousands of clients over the past 28 years lose fat and heal their bodies from every type of disease. Education is a big factor in everything we do - so you do not make the same mistakes again. These programs are about a new start and educating you the client to know what your body needs with no gimmicks or pills. You will physically experience what we are telling you so you will never fall into a trap or gimmick again.
These retreats are very personalized for each individual. Our amazing staff has years of experience to make your visit exceptional. Every member of our staff has had a live scan background check and drug tested to allow every client to feel comfortable. Our goal is to get to a high level of healing on a mental, spiritual and physical level. We offer these personal retreats to 4 clients at a time only on selective weeks and weekends. It is necessary to book in advance as our retreats are offered May through October only.
Once booked, you may cancel up to one month before your retreat at no cost to you. If you cancel two weeks before your retreat you will lose your deposit. There is a 50% charge of your retreat if canceled 72 hours prior to your arrival and NO refund if canceled thereafter.
Our goal is to "heal" the client. Our intensive retreats are not for everyone, however if you can afford it and are motivated to fix a condition, heal and relax or move forward into a healthy lifestyle change...this allows you to accomplish that goal in half the time.
What does it all cost?
Our prices range from $59.99 up to $10,979.00 so we can accommodate anyone.
The total cost for all our retreats are inclusive...no additional fees of any kind. Rooms have 2 queen beds per room and accommodate 2 people per room. Private rooms are available for Surgery downtime and recovery only. Everyone will be matched according to the retreat they participate in. This way everyone will be going through the same type of situation during their stay.
Our wellness/fat loss retreat (6week) with 5 intensive days in Lake Arrowhead is only $8,979.00
Our Fat Loss/Energy & Prevention retreat (4week) with 3 intensive days in Lake Arrowhead is $2,979.00
Our after surgery/downtime & healing retreat (4-week) with 5 days in Lake Arrowhead is $5,979.00 to $10,979.00 depending on required treatment and private or shared room.
Interesting food for thought... The Hotel Bel-Air in Los Angeles offers a suite for $13,500. Per night with no amenities. Any spa treatments available, food and parking is at a very high additional cost. For thousands less...we offer you a fabulous getaway and everything is included in your stay.
If you need to approach it slower but still want to participate we continue to have our in-house office visits and on-line programs available to fit anyone's budget and lifestyle needs.
Our programs in Palm Springs and Palm Desert with weekly visits for the term of your plan start as low as $299.00 and go up to $2,500.00 depending on your personal situation with wellness and fat loss and time length of the plan you choose. All plans are inclusive and have no additional fees of any kind.
Our on-line programs range from 59.99 to 1,599.00 depending if you are working strictly on-line or working with an - in-house nutritionist and time length of the plan you choose.
We offer free consultations and are happy to answer any questions you may have. Locations:
Palm Desert - (760)341-BODY (2639)
Palm Springs - (760) 318-8333
www.yourbodycode.com
Meet Amanda Beckner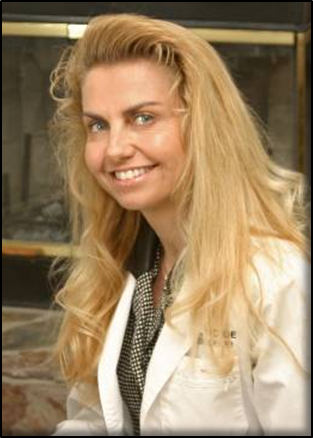 Author of "Your Body Code" - a book with a new common-sense approach to nutrition, wellness and health.
Dr. Amanda Beckner was born in England. Her family moved to the United States when she was four. When she was 15 years old, a close friend died of Anorexia. This experience propelled her into nutrition science. She found that she needed to understand why and how her friend died. She read books on nutrition and focused her attention on eating disorders.
Completing her primary education in England and her secondary education in both England and the United States, Dr. Beckner attended the Blue Heron Academy of Healing Arts and Sciences where she graduated as a certified nutritionist. She later attended the California College of Natural Medicine (CCNM) where she received her Holistic Health Practitioner's degree and certification in NeuroPhysical Reprogramming (NPR). She advanced her studies at the University of Natural Health where she received a Master's of Science in Nutrition, and eventually completed her Doctoral degree in Holistic Nutrition.
At present, Dr Beckner runs Your Body Code (TM) from three clinics; Palm Springs-Palm Desert and Lake Arrowhead California. The software designed for Your Body Code allows Dr. Beckner to communicate with thousands of clients all over the world. She can interact with clients and personalize their menu programs to suit just about any lifestyle and medical need. About 90% of the clinic's business is the result of referrals from past clients and medical practitioners. Our new location for our Holistic Detox Retreat in Lake Arrowhead offers a stress free environment where we can take a person with issues of Fat Loss to Chronic Disease and in a detailed and personalized program; turn it around in a six week period of time. Now what we have been doing for years is offered exclusively under one roof.
Michele Hurlbut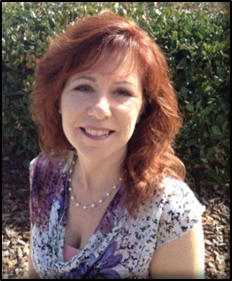 Michele Hurlbut is a Certified Master Neuro-Linguistics Programming (NLP), Michele Hurlbut graduated from USC Keck School of Medicine as a Physician Assistant and worked in Trauma Surgery for over 11 years. She saw a lot of broken down people while working at Los Angeles County Hospital and wanted to do more for them than just repair their broken bodies, she wanted to repair their broken ideas about what they could accomplish in life.
To do this, she received training from Master Instructor, Matt Brauning, and was given Master Certifications in Neuro-Linquistics Programing (NLP), Hypnosis, Time Line Dynamics and EFT. With this training she has been able to help others overcome their obstacles and achieve their goals! During your retreat, Michele Hurlbut will conduct a group exercise to help you free yourself from the blocks that have kept you from achieving your health and weight goals. She will also be doing a one-on-one session with each participant so that we may free up a block that is specific to you! Leaving your baggage behind will open up the doors that have kept you from reaching the brass ring you so desire.
Michele when available will work with our post surgery patients to ensure you are well taken care of in your personal healing needs. When necessary we bring in additional staff from Pro-Tem Personnel which is the leading health care staffing agency serving the Inland Empire since 1988. Pro-Tem is a nurse-owned registry with a combined 60+ years of experience in the healthcare field.
Chelsea Redwood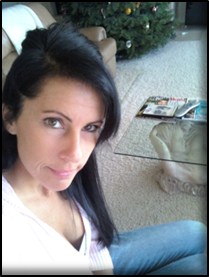 Involved as a professional athlete for the majority of her life Chelsea Redwood initially found herself drawn into the field of massage to naturally heal her own and others countless injuries. Seeking further ways to heal a variety of ailments led her to learn the many modalities she has now become certified to practice.
In her spare time Chelsea stays up to date on the latest research regarding massage and is constantly enrolled in classes to further advance her knowledge and refine her skills. State certified by the CAMTC, Chelsea's massage is an eclectic array of modalities to deliver what she refers to as an 'effective' massage. She incorporates
Cranial Sacral into each massage, Shiatsu (to open the meridians) and reflexology. The Modalities she utilizes could include but are not limited to; Swedish, Shiatsu, Deep Tissue, Sports Massage, Hot Stones, Aromatherapy, Stretching, Reflexology, Energy work, Reiki, Cupping and Meditation.
Most of all Chelsea passionately shares her insights and education with her clients. A unique gift in this most appropriate time. From blissful feel good indulgence, to detox, to disabling injuries, there is no better choice.
Nicole Rhoades
Nicole Rhoades is a Certified Master Hypnotherapist, Master NLP (neuro linguistic programming) Practitioner and Master in Time Dynamics and has studied the benefits of Reiki, EFT and ancient Hawaiian wisdoms of Huna. Nicole believes that eliminating negative beliefs, thought patterns and behaviors and replacing them with positive beliefs, thought patterns and new behaviors will help you live a healthier lifestyle. She believes that most illness can be overcome with releasing negative emotions. Stress is an inevitable part of life. Nicole will help you recognize the signs and symptoms of stress and help you learn that coping and management is the key to a much more peaceful existence. She will help you overcome obstacles and any blocks that have stopped you from achieving your goals and truly help you discover the new improved better version of yourself.
OPTIMAL HYPERBARIC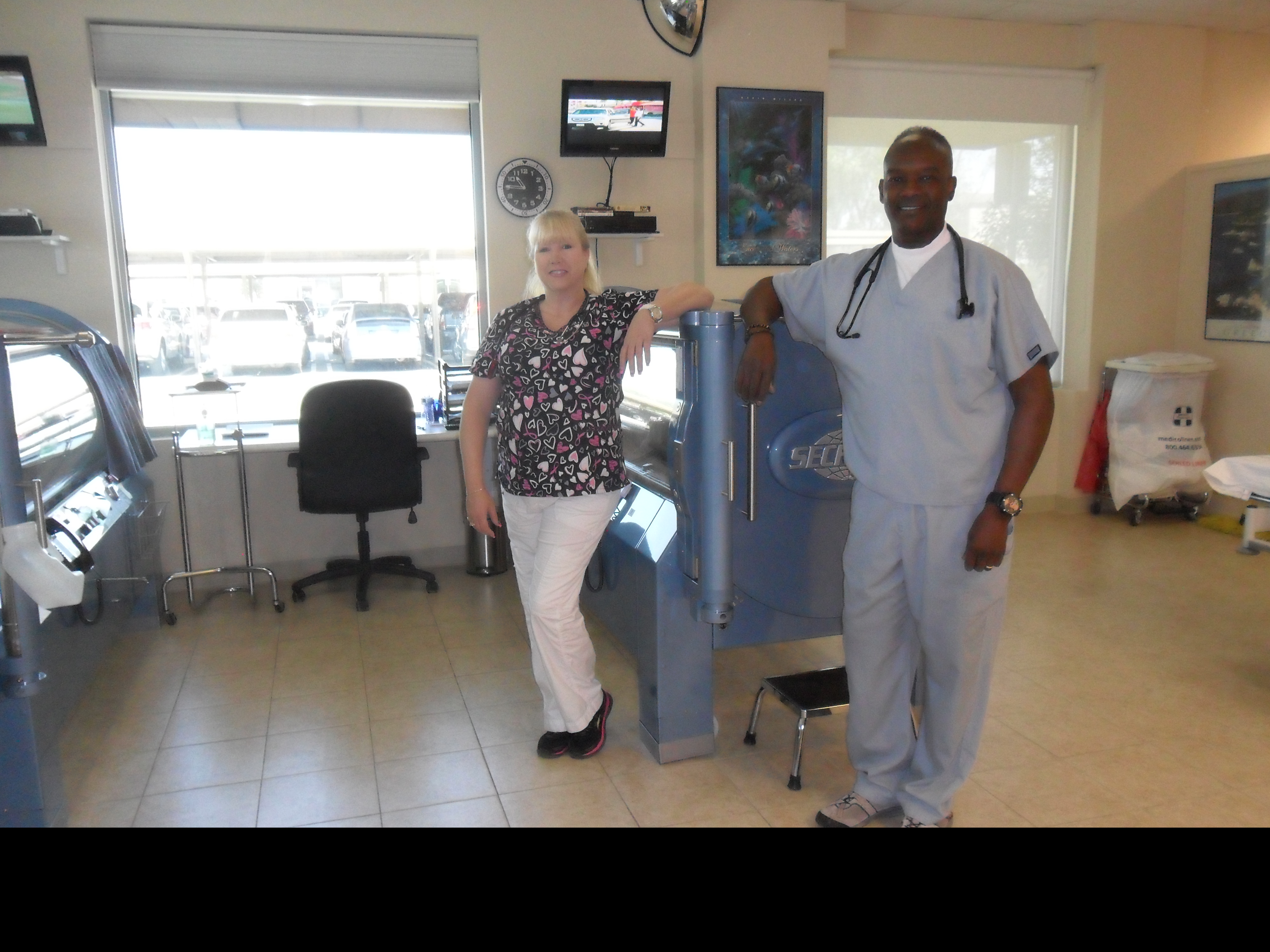 Hyper baric Oxygen Therapy (HBOT) is a medical treatment in which a patient breathes 100% pure oxygen while the pressure of the treatment chamber is slowly increased above atmospheric pressure. During a treatment, oxygen under pressure is delivered into the hyperbaric chamber, increasing the partial pressure of oxygen within a person's body as much as fifteen times above normal tissue saturation.
Increased oxygen accelerates the healing process and assists in treating a variety of medical conditions. Hyperbaric Oxygen Therapy is approved by the American Medical Association (AMA) and the Federal Drug Administration (FDA) for certain medical conditions.
Desert Hyperbaric Medicine is a state-of-the-art facility and the most advanced private hyperbaric oxygen treatment center in the Coachella Valley. Treatment sessions are administered in a single occupancy sechrist monoplace chamber.
Hyper baric Oxygen is the number one treatment for diseases such as Cancer in Germany as it accelerates the healing of damaged tissues, boosts immune capabilities, increases circulating stem cells and promotes the angiogenesis process.
Marcus Stoddard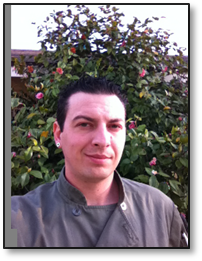 Marcus Stoddard is a young driven Chef with a wide range of expertise and knowledge from healthy cooking to classic gourmet with a added bonus of traditional Japanese cuisine. Throughout Marcus's career he has worked at such fine dining establishments from the Grand Mission Inn Hotel in Riverside, CA to Glen Ivy Hot Springs in Corona, CA. His inspiration and passion for the culinary arts comes from the support of his family and friends. When Marcus is not in the kitchen he is taking the time to enjoy nature and and the many blessings life has to offer.
Siri Dharma Galliano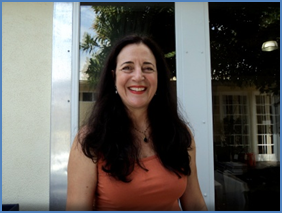 In 1975, Siri Dharma Galliano began teaching Kundalini Yoga and Meditations by Yogi Bhajan, who gave her the spiritual name which means "Princess on the Path to Infinity."
She became certified in Hatha Yoga in 1983 by Samata International, following the restorative tradition of D.K.S. Desikachar and was a member of the International Yoga Therapists Association, presenting at conferences around America. She appeared in LIFE 1986 as one of "Hollywood's Healers" and has been featured in 15 domestic and international magazines.
Siri worked at the Khalsa Medical Clinic in Cedars-Sinaii Medical Center in Beverly Hills, teaching the patients breathing, stretching and yoga exercises for the immune system.
Adding a Pilate's certification to her "movement as medicine" program, she has worked on the Matrix 2&3, Kill Bill 1&2, and many other feature films keeping the talent in alignment.
Siri will be doing personalized "Yoga" instruction for each person and each group during your stay.
Miko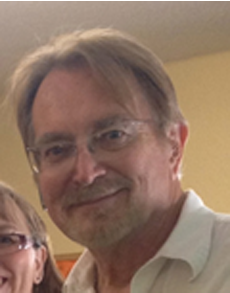 Miko is a California Licensed Acupuncturist and is nationally certified. He holds a degrees in Philosophy, Herbology, as well as, a Doctorate in Oriental Medicine. He has worked for many years in a variety of venues from movie and TV sets, with ABC Sports during the 1984 Summer Olympics in LA, the prestigious Century City hospital, Star Princess and Westerdam cruise ships, to the star studded Lakeside Golf Club in Burbank and Two Bunch Palms Resort in Desert Hot Springs.
Miko has a high regard for the necessity of viewing the person in their totality. This holistic perspective allows Miko's treatments to be effective on all levels, the physical, the mental and the emotional. To this end, he uses a Functional Medicine tool, the AcuGraph digital meridian imaging technology. This measures electrical conductivity of skin at traditional acupuncture points. This will be your Health Energy Assessment giving you a dynamic map of the energies coursing through the body tissues and applies it in the context of health rather than disease labels. You will be impressed with the correlations between acupuncture meridian dynamics and emotional states.
class Miko has extensive experience in such diverse areas as pain and stress management, weight loss, smoking cessation, musculoskeletal disorders, as well as, addiction and acupuncture detox. His highly successful treatments include more than just acupuncture, for those who require it, herbal prescriptions, massage, along with nutrition and lifestyle suggestions.
---
Testimonials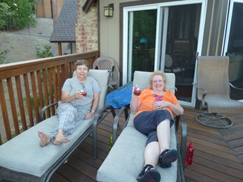 Thank you for a wonderful healing and exhilarating experience. I am delighted that I came to this retreat. I highly recommend this retreat for others! Not only was it informative and healing, we enjoyed the jokes, conversation and camaraderie too!
Del Barrett, Redlands, CA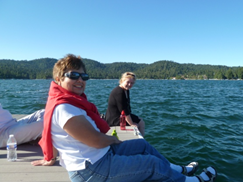 Dear friends, because that is what you have become. I love you for taking such good care of me - even though I was going through serious detox with chemotherapy.
I know what you have given us in this retreat will follow me all of my life. You are two special souls God has put on this earth just for ME - ha ha! Felt that way... I will always be in my Lisa's debt for bringing you to me.
Your house up here is truly relaxing - I just love it. It truly is a place of healing. Thank you so much for everything!
Lennetta Grant, Vany Nuys, CA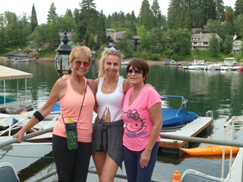 This has been the best money I have ever spent! Before I met Amanda, I had already spent thousands of dollars trying to get well. I came to this retreat hurting physically and I was emotionally broken. I am leaving from this retreat feeling well and whole! I haven't felt this great for over 5 years!! I highly recommend Amanda and Your Body Code!!
Thank you, I am forever grateful!
Holli Deserno, Palm Desert, CA
The detox retreat has been a wonderful experience in nutrition, education, fitness, camaraderie and friendships. I learned a lot about myself that will serve me for the rest of my life. Amanda, Daryl and the other presenters have been outstanding - not only in terms of professional expertise but also in kindness and caring.
I heartily recommend this retreat experience for anyone who wishes all upsurges in healing and wellbeing.
Charlotte Graff, Laughlin, NV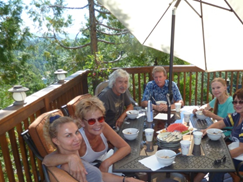 Dearest Amanda and Darryl
You two have made this retreat for health, soul searching, friendships and overall creating a new me "perfect". What you have done with this home in Lake Arrowhead is just incredible. In addition to making it beautiful to say the least, it is so serenely warm, inviting and comfortable. There are so many places to be peaceful and to do the work that was needed on each one of us. I so much enjoyed all the treatments you put us through. Some were very intense - like the NPR & NLP, some were so relaxing - like the reflexology & massage, one was new to me but truly made me feel great combined with the other treatments and that was the hyperbaric chamber. The raw food not only looked beautiful but tasted amazing! I loved all the yoga and walks we shared, I loved being pampered and catered to daily and I so liked the cup of tea in the nice china cup being brought to our bedroom each morning - every little thing was so well planned and thought out.
Darryl, I was so impressed with all the work you have done in this home to make it so perfect and so beautiful for all to enjoy - you are amazing. something else I never knew about you - how nurturing you are - thank you for our talk on the long lake hike - it really helped me.
Now Amanda, when it comes to you - I enjoy your knowledge in the body, foods, nutrition, healing and whatever that "special power" , that "mystical" ability you have to heal people. Your desire to help people to be well and to make it happen - you have a powerful gift - truly. I feel very fortunate to have you in my life. Thank you for all you have done for me - you have given me back my life! All my love to you...
Christine Cutrona -LaQuinta & Mt. Shasta, CA
Thank you for a wonderful experience. I had great expectations - but you even exceeded them. Especially the NPR session and results, which has changed my life, both emotionally & physically. I cannot thank you enough!
Sal Cutrona, LaQuinta & Mt. Shasta, CA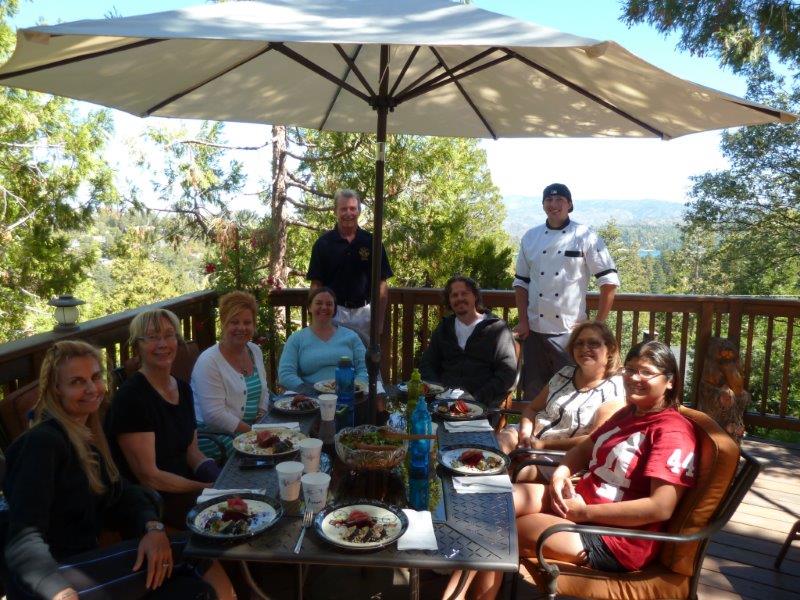 You have created such a safe place to come to be well and gain insight to carry back to the real world! I came here lacking so much in my being and health, but now I feel like I can accomplish what I need to do in my life.
Thank you both so much!
Susan Leavitt, Manhattan Beach CA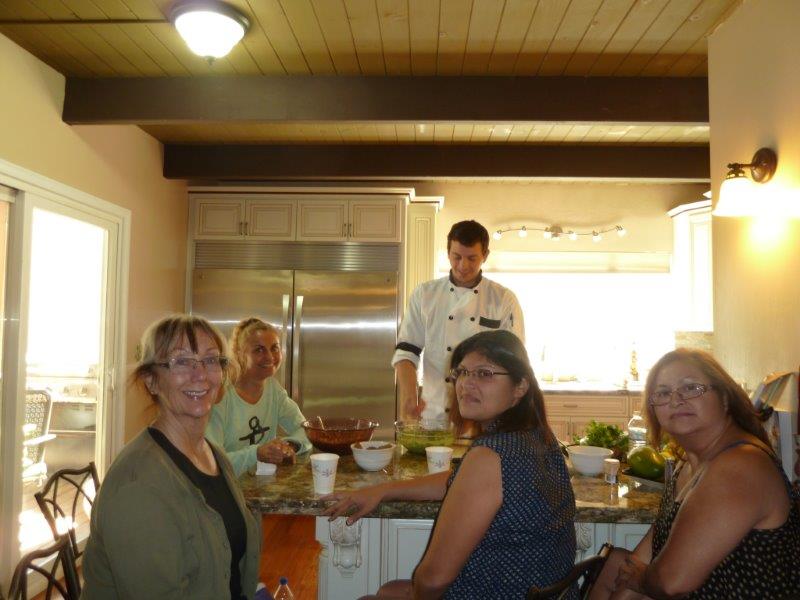 This was an amazing experience - I really enjoyed my stay here, it was extremely informative. I want to thank you Amanda & Darryl, you were both the perfect hosts. Thank you so much for helping not only me but my daughter as well to get back on the right track to regain our health!
Thank you!
Dora Velasquez, Banning CA
Coming to this retreat was the best thing I could have done for not only myself, but for my family as well. The therapies I have relieved have truly felt like they have changed my outlook on life. Before I came, waking up to everyday hustle and bustle was just something I felt I "had" to do! Now, I wake up and feel excited to start a new day!
I personally received lots of help dealing with past issues - which I desperately needed. All the negativity that I was holding onto was making me sick. Now I feel I can experience life's ups as well as the inevitable downs without bringing my life down around me! I was so used to an underlying chaotic emotion all the time and now that is all gone! What is so amazing is that it disappeared in literally minutes!
I am so thankful for all the help I have received, for all the amazing people I have met and for every experience I have had here. This retreat isn't just for detoxifying your body, it's for detoxifying your entire being- mind, body and soul. I truly, truly thank you all from every fiber of my being!
Shelly Jade Velasquez, Banning CA