YourBodyCode™ Walk-In Services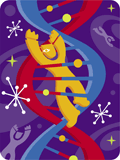 The typical American diet has been linked to heart disease, high blood pressure, high cholesterol, diabetes, cancers & other medial conditions. Research has proven that making specific changes to your diet, can prevent, and in many cases, cure these diseases. Regular exercise is related to longer life expectancy. By implementing minimal exercise into your lifestyle you can improve circulation, reduce blood pressure and high cholesterol, increase strength and improve sleep habits. YOUR BODY CODE is highly respected within the medical community of Coachella Valley.

At Your Body Code we will help you develop healthy habits - Eating habits, Cooking habits, Exercise habits. Everything you need to get healthy and stay that way. We teach you about you and your metabolism not your neighbors. No two clients are alike, that is why once you understand what YOUR BODY CODE is and how to apply it to everyday life - you will never diet again, you can get off medications, you can gain wellness, and you will be in control.

Our safe and effective plans follow the American Heart Association & American Diabetes Association guidelines.


Programs begin with a body composition analysis to determine how much of your weight is muscle, water, and fat. You can't set weight loss goals without this vital information, because our program is about losing fat, not muscle or water. Through the process of allowing the body to function correctly, your energy will increase, you will see and feel a wellness process of the body healing itself - which enables you to gain your health and get off medications. We fix the problems so the symptoms go away.
Computerized analysis of your current diet determines caloric intake and dietary deficiencies. The results help us custom-design menu plans to meet your dietary, medical and lifestyle needs. The personal Design Plan provides variety and flexibility. We can make the menu as simple or as gourmet as you would like it to be.
Your Body Code gives you your personal code to burn fat, gain wellness, maintain or gain muscle-lean body mass, and keep the results for life.
Come by our offices or sign up online and start our internet based program!
YourBodyCode™ Centers are listed below for your convinence. Map links will launch a new window and are generated by Google Maps.

Call us at 760-341-BODY (2639) in Palm Desert or 760-318-8333 in Palm Springs for directions or a FREE CONSULTATION

Amanda Beckner
Location
Number
Address
Palm Desert
760-341-2639
73211 Fred Waring Drive, Suite 200
(In The SunLife Medical Center)
Palm Desert, CA 92260
Palm Springs
760-318-8333
2825 Tahquitz Canyon Way - Suite 201
Palm Springs, CA 92262